Case Study: Moose Jaw Warriors

Download full case study [2MB]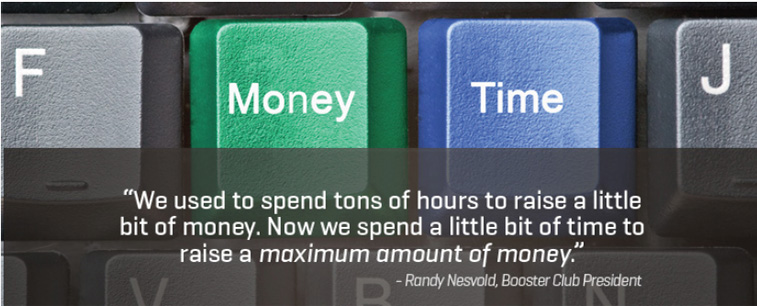 War Drums
Rivals beware when a proud community bands together and backs their boys on the ice.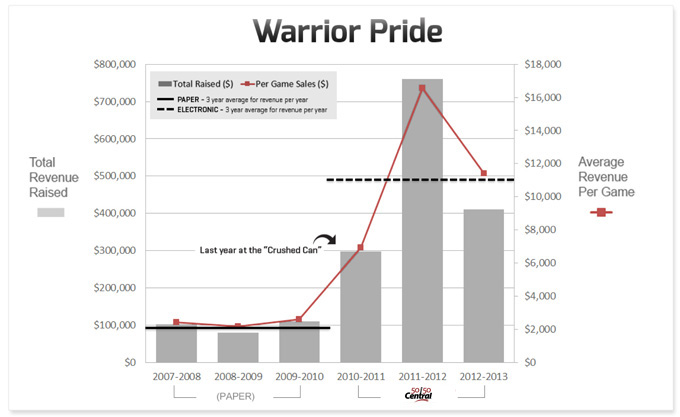 Key Results
Warriors recovered their investment in 5050 Central within first year of operation
More effective fundraising tool allowed a community-backed team to keep ticket prices reasonable for local, loyal fans
Averaged $3.27 per person in raffle sales per game (with upwards of $6.00 per person realized during peak games)
Gained triple digits on all key metrics:

Total raffle revenues increased by 404%
Per game average increased by 384%
Per person average increased by 212%

Improved efficiency while gaining new capabilities and 'unexpected benefits':

Gained an extra 18 minutes of 'critical selling time' during last minute frenzy
Saved 108 man-hours each year by eliminating manually intensive 'staple parties'
Per person average increased by 212%
Eliminated the regulator requirement to store used and unused printed tickets
Easier to expand raffle fundraising to other events (curling, figure skating, etc)
Increased in-game excitement while connecting offsite fans to live jackpot through a branded mobile app
Powerful reports helped satisfy the demands of regulators while helping to optimize raffle sales
Gave team sponsors more exposure through digital advertising opportunities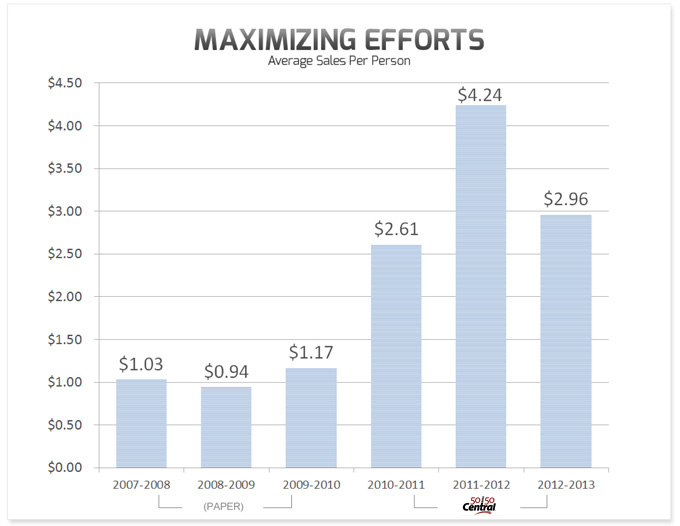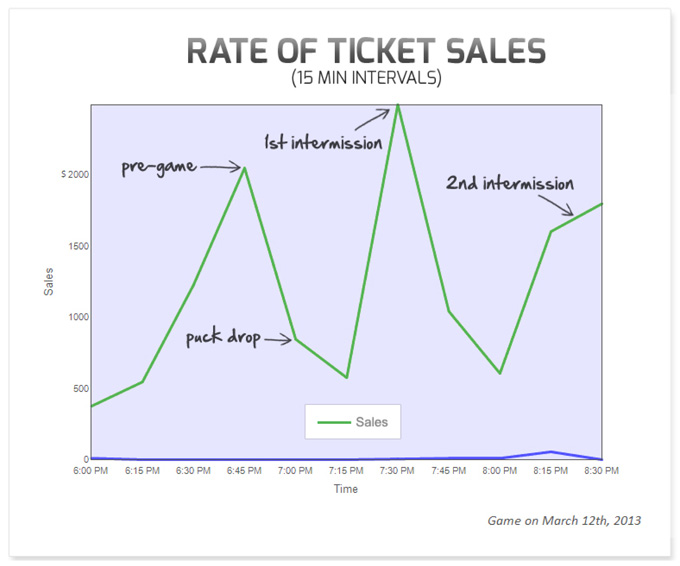 Knowing WHEN to sell:Useful reports within 5050 Central give customers key insights into the when, where and how of their raffle sales. The above chart told the Warriors that sales surged before the puck drops at 7pm and then peaked again during each intermission; useful information for deploying and instructing ticket sellers.

Download the full case study [2MB]